The next great experience
3 hotels, 5 restaurants, 40 excursions, 200 snowmobiles. One destination to bring it all together.
BACKGROUND
Svalbard Adventures is one of few players in Svalbard with local roots and owners who grew up and live in Longyearbyen. They offer a rich variety of activities and expeditions, hotels and accommodation, as well as restaurants and pubs. By bringing together several of the company's brands under one name, it will be easier for visitors, partners and employees to get a complete picture of what Svalbard Adventures stands for.
Neue has led the work of developing a strategic platform, concept, visual identity and new website.
SOLUTION
The new website of Svalbard Adventures brings together their rich portfolio of products and services in one place and gives visitors the opportunity to plan, put together and book a complete trip to the Arctic destination.
We developed a set of tools to build a richer presentation of the experiences, and offer deep dives in topics related to the stay. By creating relevance and building bridges between different types of content, we connect products and services more closely.
The result is a website that helps Svalbard Adventures sell more of its adjacent products and limit leakage to external agents.
For visitors, the new Svalbardadventures.com is all they need to set the course for the next great nature experience that awaits them.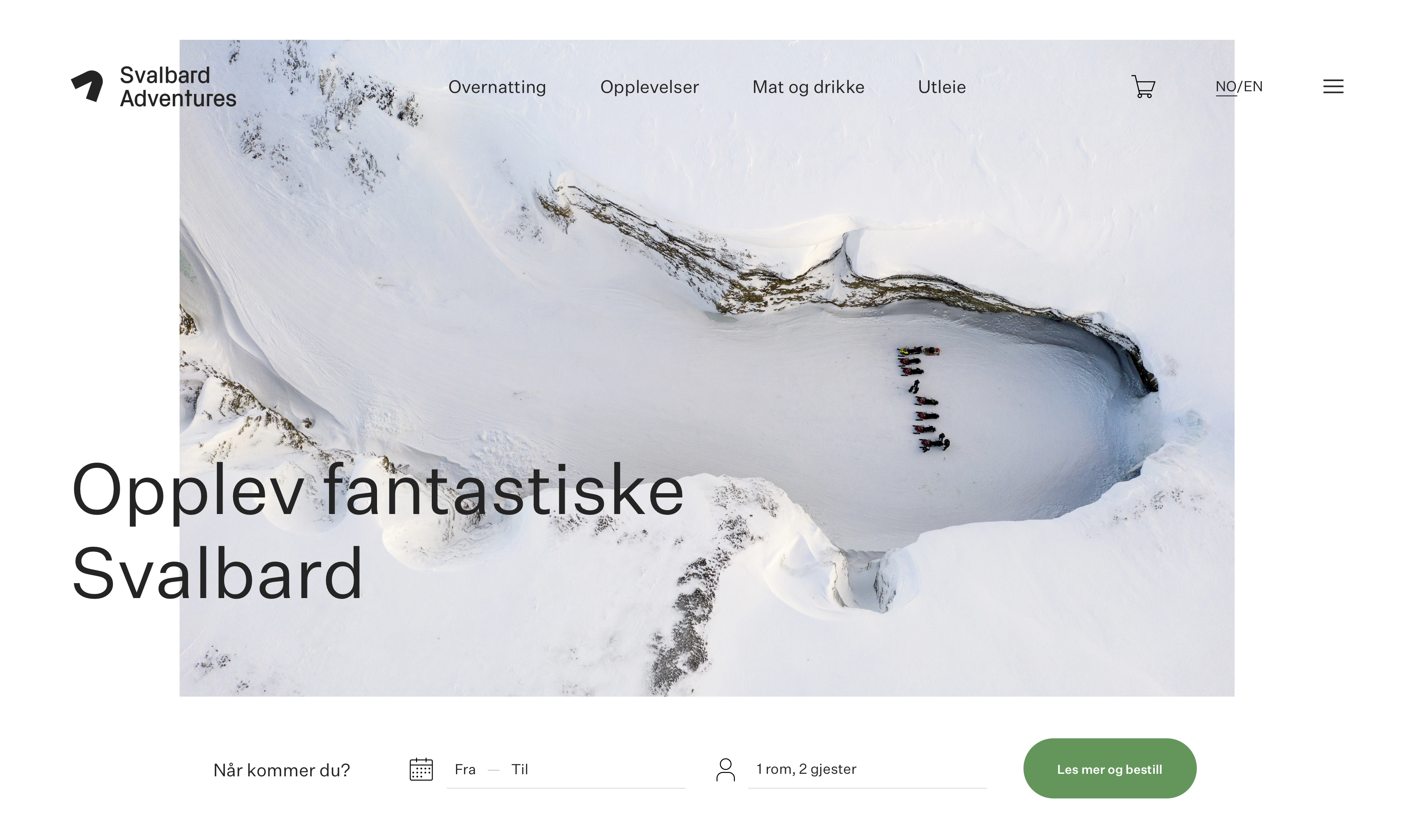 It was crucial to develop an optimized mobile experience which is essential for explorers on the go